Day1
grooveman Spot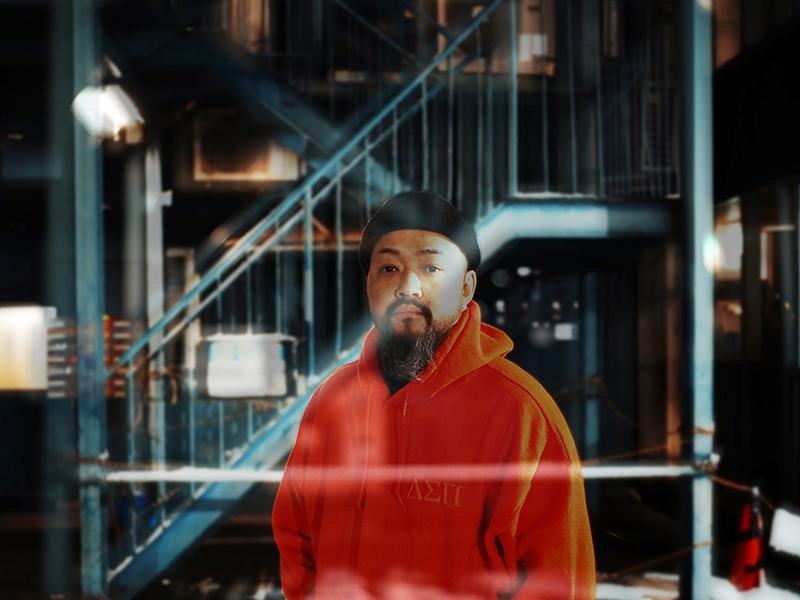 1993年からのClub DJキャリアを持ち世界が注目するビートメイカー/プロデューサー。
MC U-Zipplain とのユニット「ENBULL」のDJ & トラックメイカーであり、JazzySportの最重要選手。
ヒップホップは勿論のことソウル、ファンク、ジャズ、ハウス、テクノ、果ては和物シティポップなど
育んできた音楽的経験をターンテーブルから発信し、自身の作品にも落とし込む。
ヒップホップ小僧は雑食型に進化。様々なジャンルをDJに表現する。
2012年東日本大震災を機に出身地である仙台に居を移し、地元ローカルで緩くも非常にユニークな活動を続け
2013年待望の4thアルバム「PARADOX」そして5thアルバム『Began To Notice』をリリース!
そして国内外様々なジャンルの楽曲提供やREMIX WORKもシーンを騒がす。
2014年8月キャリアの集大成といえる待望の6thアルバム『Supernatural』をリリース。数々のダンサーが彼の曲を使用し、ダンスシーンからも多大な指示を受けている。
2015年、sauce81とのユニット「77 KARAT GOLD」での1st Album「WANNAFUNKWITU」をリリースし様々な方面にからの指示を受ける。
そして2016年5月ヒップホップ・シーンに一石を投じるビート・アルバム・シリーズ『Resynthesis(Red)』をリリース!!
そして2018年5月続編『Resynthesis(Green)』、2019年5月『Resynthesis(Purple)』をリリース!国内外へ絶賛ツアー中!!
2020年4月自主レーベル「Scotoma Music」を立ち上げ今後の活動が注目される。

grooveman Spot (ENBULL/Jazzy Sport/77 Karat Gold)

World famous beatmaker / producer who started his carreir as a club dj since 1993.
DJ/ trackmaker for the unit 「ENBULL」with his fellow MC U-Zipplain and a important player in the Jazzy Sport crew.
From hiphop, Soul, Funk, Jazz, House, Techno to Japanese city pop, he uses the turntables to express his musical expertise and also you can hear it in his productions.
The hiphop brat is evolving omnivorous, expressing different genres through DJing.
After the great east earthquake in 2012, he moved back to his home town in Sendai where he is uniquely known for his activity and released his 4th album 「PARADOX」in 2013, following his 5th album『Began To Notice』.
Also he is well known in the scene for his production and remix works for artist in Japan and overseas.
He released his 6th album『Supernatural』in 2014 which is his career compilation.Have respect form the dance scene and lots of dancers used his tunes for their routines.
Released their 1st Album「WANNAFUNKWITU」with sauce 81's unit「77 KARAT GOLD」in 2015 and gained hype from various scenes.
Released the beat album series『Resynthesis(Red)』in 2015 and created a stir in the hiphop scene.
Released 『Resynthesis(Green)』in 2018,『Resynthesis(Purple)』in 2019. Is currently touring Japan and abroad right now!